Your favorite photo hand-drawn into a Pet Portrait work of art!

Here you can see examples of how realistic my portraits look, just like their original photo!
Pet Portraits are wonderful because I can draw in any color background you want, or even detailed scenic backgrounds or even their favorite toy! I can also include pets that are in separate photos! If you have two or more dogs, in different photos, I can combine them into ONE portrait. Read what each pet owner said when they received their portrait!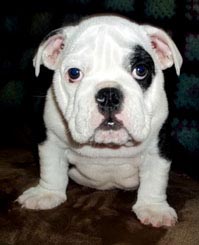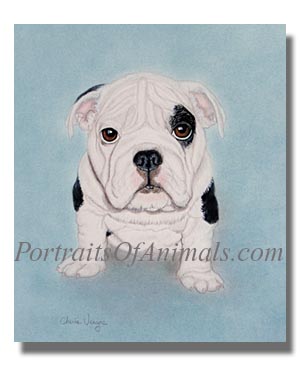 Sebastian's (the English Bulldog) original photo I received via email (left), used as a reference. Next to his photo you'll see Sebastian's finished portrait! All portraits are hand-drawn by me, using colored pencil and pastels! Read what Kim has to say about Sebastian's portrait:
"Cherie did a portrait of my English bulldog puppy, Sebastian and she captured him exactly. Right down to seeing all the wrinkles on his face and head. Cherie, you did such a fantastic job, thank you so much"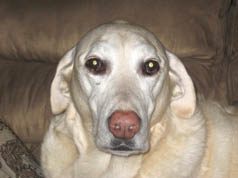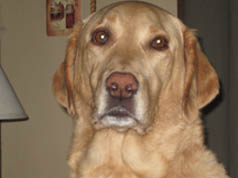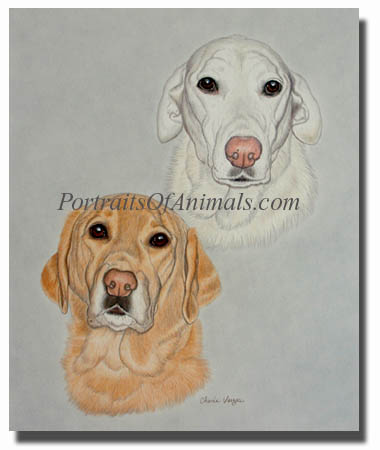 Two Labs, Spirit and Sienna's separate photos. I combined them both together in the same portrait! This is what Margaret said about her portrait she got as a birthday gift:
"WOW!!!!! My husband surprised me with a portrait of our two dogs and I absolutely love it!!!!I can not believe how real it came out, I saw the portrait via e-mail but the actual drawing came out remarkably life like. Thank you Cherie and God Bless"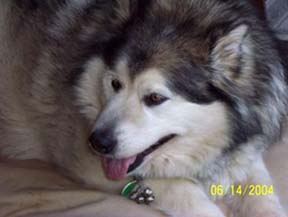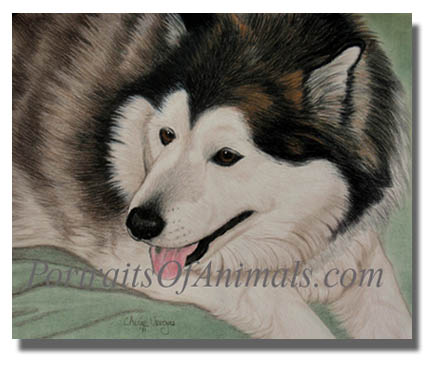 On the top is Cheyenne's the Alaskan Malamute's photo that I used as a reference for her portrait. Below her photo is Cheyenne's finished portrait, and her mom just loves it! This is what Becky said about her portrait:
"This lady is phenomenal!!!! Her prices are great too and sizes to chose from......The portrait looks exactly like the pic I sent her and she sends regular updates and does it in less than a week. Just wanted to share the wonderful work that Cherie does and I am going to have her do all my dogs next..... Becky"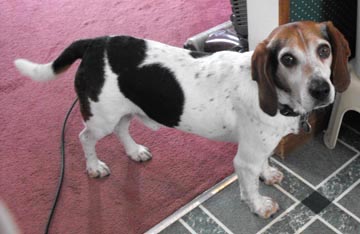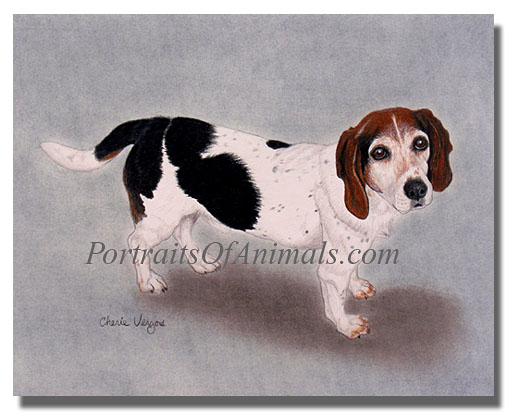 Photo of Freddie the Beagle, and his finished portrait below. When I drew his portrait, I removed the background that was in the photograph and put in a nice gray pastel color to highlight all of his beautiful colors!
Read what Jackie said about Freddie's portrait:
"The portrait is perfect. It couldn't look any more like my little Freddie."
Pet Portraits by Cherie Vergos - © Unauthorized duplication of text, photos, artwork and/or files

are in violation of applicable laws. All rights are reserved.